Lincoln Northeast Rockets

In Memory
Kip W. Griffin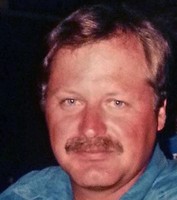 Kip William Griffin, 58 of Lincoln, passed away Thursday (5/21/15), after a long fought battle of liver disease, with family by his side. Born to William (Bill) and Kathryn (Kay) on January 13, 1957. He attended Lincoln Northeast High School.
Kip was a lifelong carpenter, a longtime member of the Carpenters Union, Local No 1055. He was meticulous and often a perfectionist in his carpentry. He worked for many companies over the years including Donner Built Construction, Ron's Auto, Cheever & BVI Construction as well as Tilt-Up Concrete & John Bordogna Painting. We were often told that John Bordogna, who passed away only two months ago, was one of Kips favorite bosses. He was always trying to better himself, and was recently taking classes through Southeast Community College.
Kip loved animals, especially his cats, who were just as much a "quiet and cool cat" as he was.
Kip loved Nascar racing, muscle cars and was a diehard Ford fan. He had until recently been a ham radio enthusiast with the call sign of N0COG.
Kip was an intentionally quiet man who loved his family and friends and was always generous no matter how little he had. The family would also like to acknowledge Kip's very good friends, the Donner family, who has also been there for him whenever he needed them. The Griffin family sincerely appreciates your love and support.
Preceded in death by his father William Lloyd and brother Kevin Lloyd. He is survived by his mother Kay Griffin of Lincoln; sisters, Penny (Griffin) Alexander of Lincoln and Robyn (Griffin) Gilligan of Fremont; uncle and aunt, Ernie and Joyce Griffin; nieces, nephews and cousins and many friends. He will be greatly missed by his family and friends. Kips favorite quote was on the back of his business card: "Failure is not an option".
Taken from aspenaftercare.com
Facebook: https://www.facebook.com/kip.griffin.9
If you have additional obituary information, please forward it to the website.
Thank you!