Lincoln Northeast Rockets

In Memory
Mary Kathy Wurst (Schonewise)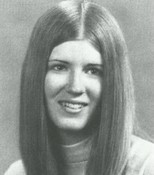 February 08, 2013 / Lincoln Journal Star
Mary Kathleen Schonewise, of Eldersburg, Md. died peacefully on Feb. 2, 2013 at St. Agnes Hospital in Baltimore. Kathleen was born on July 19, 1957 in Wahoo. She graduated from Lincoln Northeast High School and earned a degree in music and education from the University of Nebraska. She married James E. Schonewise on Aug. 21, 1981; they were married for 32 wonderful years.
Kathleen served her country as an analyst and manager in the United States Department of Defense from 1995. Her initial assignment was managing fiscal resources at Defense Department component in Germany, and her resource management expertise culminated in a position from which she directed and oversaw all aspects of current year budget execution for a large Defense Agency.
In the years after the September 11th attacks, she volunteered for increasingly important and difficult positions and served with distinction as a planning staff officer within the Resources Directorate at United States Strategic Command Headquarters in Omaha, and as a staff officer within the Intelligence Directorate at United States Central Command Headquarters in Tampa, Fla. She also served in an interagency and international capacity as chief of staff in a Defense Department liaison component in the United States Embassy in London, United Kingdom.
Prior to her government service, she taught at an elementary school in Omaha, and she worked as a buyer and marketing officer in companies in the home decoration industry. She was costume designer and properties mistress at the College of St Mary's Theater Department in South Bend, Ind. She was certified by the Society of Decorative Painters as a Decorative Artist, and she was certified by the U.S. Department of Defense as a defense financial manager.
Kathleen was a member of Gamma Lambda Honorary Music Society and a life member of the University of Nebraska Alumni Band Association; while a student was music librarian for the University Marching Band. She studied Botanical Illustration at the Royal Horticultural Society in London. Her artwork has been displayed at the White House in Washington, D.C.
She enjoyed rose gardening, painting and teaching others to paint. She was ever the musician she trained to be, and filled her home, as well as churches and chapels here and abroad with music. She was an accomplished woodworker and built copies of antique Bavarian furniture. She left footprints on mountain trails in Alaska, the Rockies and Sierra Nevada, as well in the United Kingdom, Norway, and across the Alps from France to Slovenia. She left indelible joyful memories in the hearts of all those who hiked, painted, worked and laughed with her.
During her battle with cancer she combined a ferocious fighting spirit with gentleness and a transcendent spirit that was an inspiration to all those around her.
Kathleen is survived by her husband, James; mother, Donna R. Wurst; sisters, Lynn Veburg and Karen Webster; and many loving nieces and nephews. Kathleen was preceded in death by her father, Dale R. Wurst; and her brother, Steven Wurst.
The mass of Christian burial will be celebrated at 11 a.m. on Saturday, Feb. 9, at St. Joseph's Catholic Church, 7900 Trendwood Drive, Lincoln. Monsignor James Reinert will be the celebrant. Burial will take place immediately following the mass at Lincoln Memorial Park Cemetery. Arrangements are being handled by Haight Funeral Home and Chapel in Eldersburg, Md., and by Butherus, Maser and Love Funeral Home in Lincoln. In lieu of flowers, memorial donations may be given to the St. Agnes Cancer Center Oncology Fund, The Saint Agnes Cancer Institute, Attn: Mary Austin, 900 S. Caton Ave., Baltimore, MD 21229
If you have additional information for Kathleen, please forward it to the website. Thank you!