Lincoln Northeast Rockets

In Memory
James T. Hauck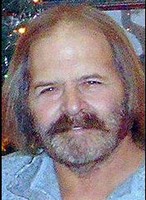 James (Jim) T. Hauck, 57, passed away Saturday, May 9, 2015, at home after a seven month battle with cancer. Jim Hauck was born May 14, 1957 in Lincoln, the son of Donald F. and Helen M. (Chapin) Hauck.
He graduated from Northeast High School in Lincoln with the class of 1975.
Jim had two children in a first marriage. He married Sandy L. (Gilbertson) Hinkel on December 31, 2008 in Wahoo. Jim worked as a heavy equipment operator for LES for 33 years before having to retire because of an injury. He owned and operated JT Rentals and Hawkeye Maintenance and Repair. Jim was a member of IBEW 1536. He enjoyed boating, camping and working on his rentals.
Jim is survived by his wife, Sandy Hauck of Lincoln; children, Jim R. Hauck, Teresa L. Hauck both of Lincoln, Matt Hinkel and his wife Jessie of West Point, Nikki Rue and her husband Jeris of Omaha, and Jenny Albin and her husband Kaden of Aurora; five grandchildren, Micah, Bella, Livia, Abel, and Kaylee; brother, Timothy R. Hauck; sister, Joni L. Hauck both of Lincoln; nephew, Josh; three nieces, Melissa, Stephanie, & Amanda; along with eight great nieces and nephews. He was preceded in death by his parents.
Funeral 2 p.m. Thursday, May 14, at Colonial Chapel Funeral Home, 5200 R St. Visitation: 4-7 p.m. Wednesday, May 13, at the funeral home.
(Lincoln Journal Star 5-13-2015)
If you have additional obituary information, please forward it to the website. Thank you!