Lincoln Northeast Rockets

In Memory
Mike Bush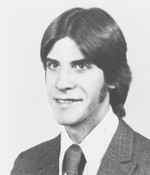 Michael O. Bush 52, Oklahoma City, Oklahoma, formerly of Lincoln, died April 4, 2009 in Oklahoma City. He was a pressman for the Daily Oklahoman newspaper. He was a graduate of Lincoln Northeast High School and the University of Nebraska-Lincoln.
Family includes: wife, Laura; sons, Garret Bush, Lincoln; one granddaughter, Lily; parents Dale and Velma Bush, Lincoln; brother Roger and Nana Bush, Maui Hawaii; sister, Lynne and Daniel Kapeller, Cheyenne, Wyoming; nieces and nephews.
Memorial service: 10:30 a.m. Saturday (6/13/09) at Northeast United Church of Christ, 6200 Adams Street, Lincoln, with Pastor Melissa Finlaw-Draper officiating. Cremation/no visitation. Burial will be held at Lincoln Memorial Park. Memorial may be given to Northeast United Church of Christ.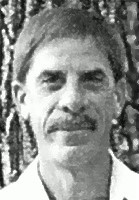 If you have additional obituary information for Mike, please forward it to the website. Thank you!