Bruce LeRoy Lahm, 58, of Lincoln, died September 10, 2015 after a courageous battle with SCLS. He was born June 15, 1957 to Earl and Eleanor JoAnn Lahm in Lincoln. Bruce earned his Master of Science degree in Counseling and Guidance Agency from the University of Nebraska-Kearney and a Bachelor of Science degree in Community Service Counseling from Wayne State College. Those degrees afforded him the chance to do what he loved; making a difference in the lives of those he served.
During his career, Bruce worked as a family therapist, as a private psychotherapist, and as a chemical dependency counselor. He served as director of Chemical Dependency Services at Richard Young Hospital in Kearney, and worked as an inpatient drug counselor and prevention counselor with the American Indian Human Resource Center/Winnebago, where he was proud to be a counselor in the nations first such grant program.
Bruces passion for helping children found a perfect place to grow when he began working as a psychotherapist in the Lincoln Public Schools Elementary Behavior Skills Program (BSP) 22 years ago. He deeply cared about the students at BSP, and worked until his health no longer allowed him to do so.
Bruce loved his family and was happiest when he was surrounded by them. As a single father of three young children he put their every need ahead of his own. He continued this life of love for his children with his marriage to Renee and the birth of his youngest two children. Bruce was proud of the adults his children grew to be.
Survived by his wife, Marlys Renee Lahm; children, Lisa M. (Cory Greeley) Drum of Sioux City, Iowa; Leilani (Derek Stoldt) Drum, Fort Collins, Colo.; Jeremiah (Muriel Youngbear) Lahm, Lawrence, Kan.; Elijah Lahm, Billings, Mont.; Isaiah Lahm, Lincoln; grandchildren, Parese, Corinthian, Jr., Kodiak, Chaytawn, Peregrine, Rafferty, and one due shortly; father, Earl Lahm; sisters, Nancy (Jim) Biggs and Donna (Bob) Blake; aunts, Elaine Robertson and Marilyn (Jerry) Stevens; and multiple other family members and friends. Preceded in death by his mother; grandparents Carl and Elsie Lahm and Orin and Eleanor Peterson.
A wake was held Friday, Saturday and Sunday at his home. A celebration of life was held at the Indian Center. Burial was at Lincoln Memorial Park. Memorials may be given to the family. Condolences online at Roperandsons.com. Services entrusted to Roper and Sons.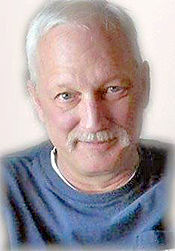 Lincoln Jornal Star, September 20. 2015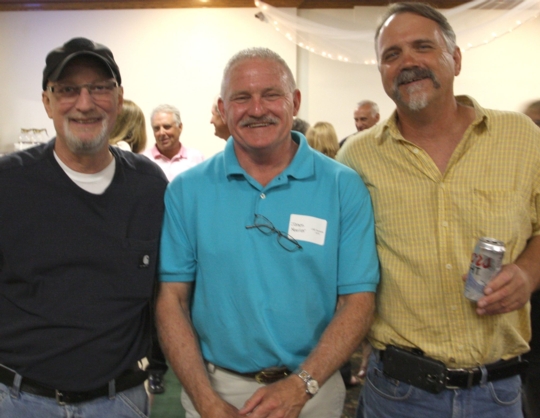 June 28, 2015 - Class of 1975, 40-Year Reunion.
If you have additional obituary information, please forward it to the website. Thank you!